Phrazor Platform Features
Explore, analyze and get meaningful insights to make data-driven decisions at the speed of thought.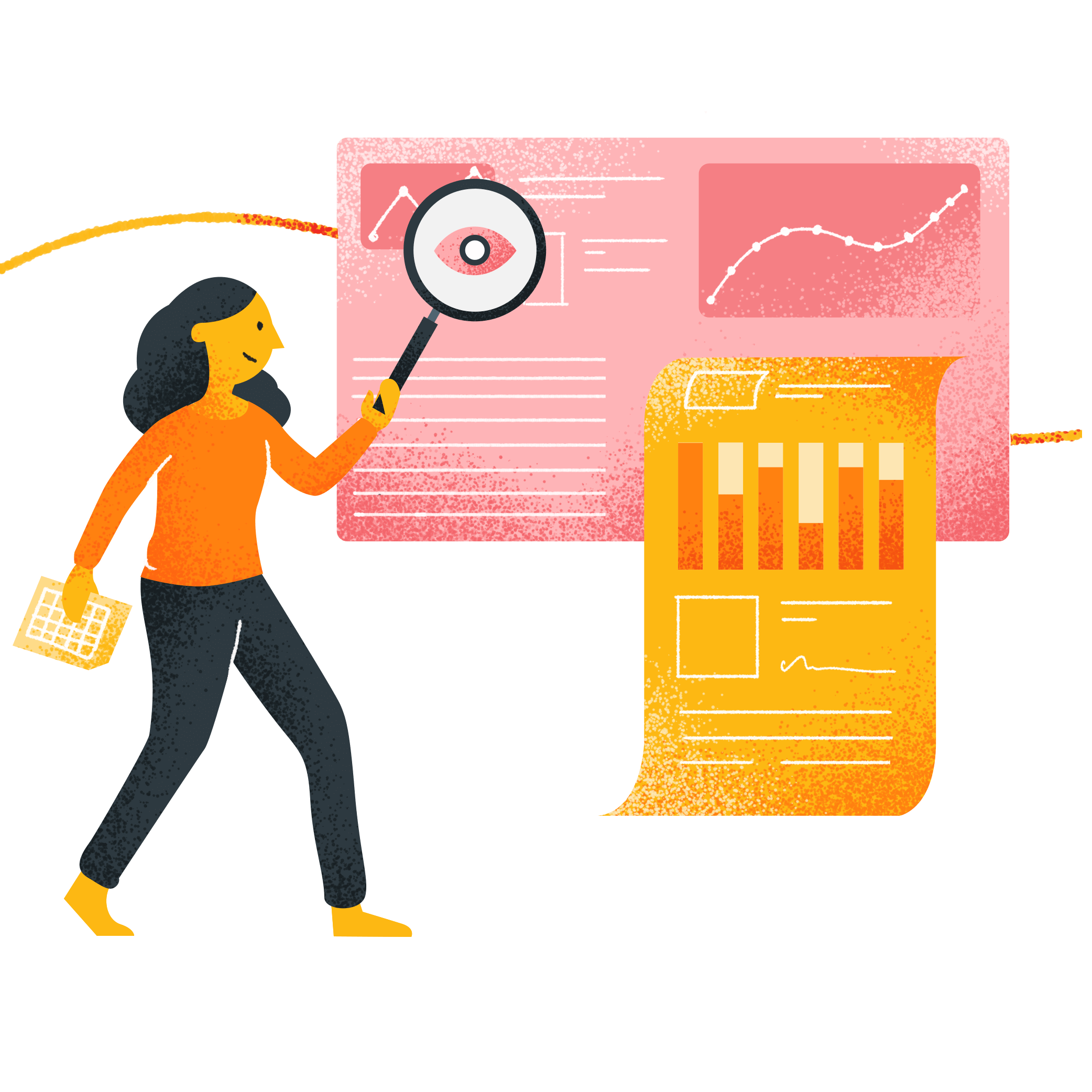 How Phrazor works

Integrate and unify your data, all in one place
Connect to your data sources on-premise and cloud securely.
01

Plug and Play Data Integration

Upload data stored in multiple formats - CSV, Excel, Image, Text, JSON, XML.

Integrate your data with Phrazor using databases and cloud app connections like MySQL, Oracle, PostgreSQL, MS SQL, MariaDB, JDBC, ODBC, Salesforce, Google Analytics, Google Sheets, SAP HANA and more.

Use data connectors – FTP, API or URL – to fetch your data.
02

Zero IT Dependency

Create customized data flows by connecting multiple data sources and files, without assistance from an IT team.

Manage and pre-process your data with Phrazor's intuitive Graphical User Interface.
03

Automatic Data Refresh

Schedule data refresh jobs on Phrazor to auto update your data periodically for regular use in report generation.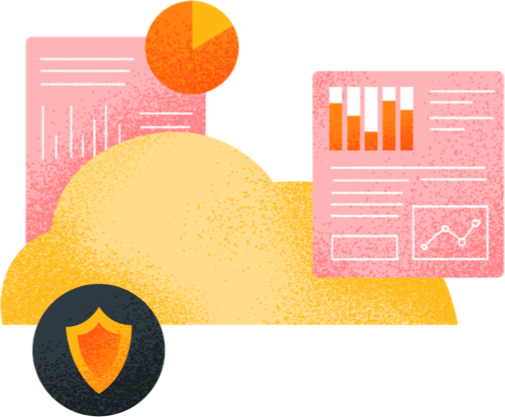 AI-powered analytics for your data
Get AI-powered insights and recommendations, revealed using advanced analyses on your data.
01

Descriptive Analysis

Track KPIs through summarized data that indicates what happened based on past performance.
02

Diagnostic Analysis

Drill down to find the root cause of the result revealed in data and find patterns of behavior to identify reasons behind outcomes.
03

Predictive Analysis

Get logical predictions and estimates of future outcomes based on statistical modeling performed on your data.
04

Prescriptive Analysis

Receive insights on prescribed course of action based on data-driven analyses.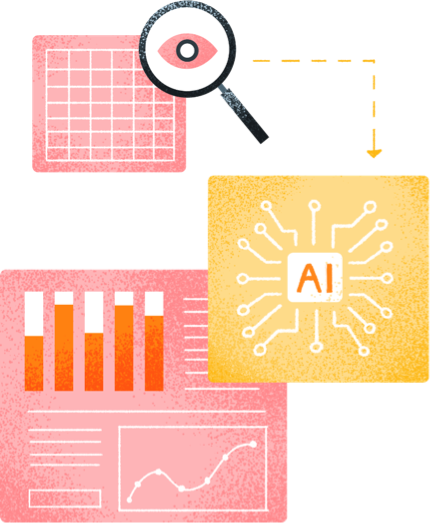 Create Highly Customizable Reports at Scale
Automate easy-to-understand, natural language reports using pre-defined features that can be personalized to meet your specific reporting requirements.
01

Set KPI Parameters

Select a framework to setup your KPI metrics to create cohesive and insightful reports.
02

Work with Multiple Scenarios

Add multiple perspectives to your data for better insights and visibility.
03

Complete Customization

Customize domain language, diction, charts, graphs, tables and reporting layout to match your expectations.
04

Highlight Key Insights

Highlight actionable insights and trends for stakeholders and decision makers.
05

Rich Visualization

Choose from a wide array of visuals namely charts, graphs, tables and images for a rich reporting experience.
06

Personalization at Scale

Create personalized reports at scale that share relevant insights with stakeholders.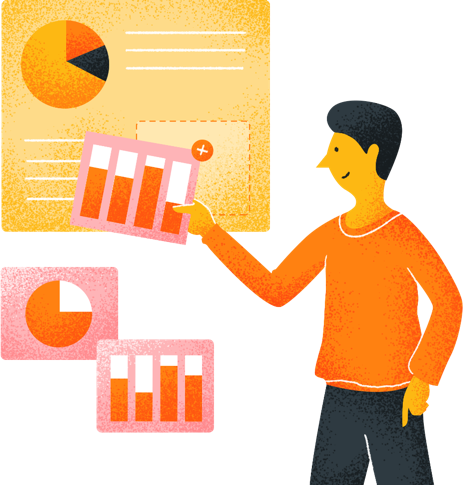 Leverage Pre-Built Templates
Choose from a wide range of pre-built templates to kickstart your reporting. These templates can be edited and customized as per your requirements.
01

Customize Reports

Drag and drop insights, add visuals, and features to customize reports based on your functional and industry requirements.
02

Report Templates

Choose and create reports based on use case templates available in the Template Universe. These templates are designed to incorporate industry-specific KPIs and guidelines.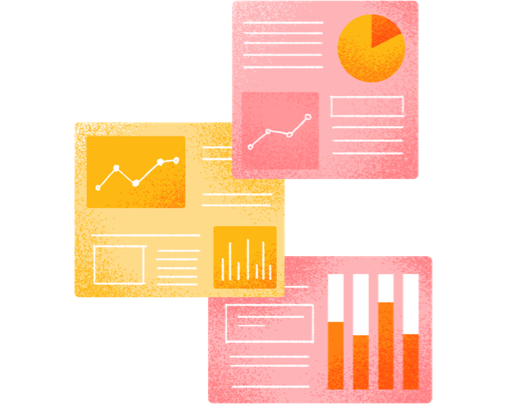 Auto Generate Insightful Data Stories
01

Create a Data Story

Upload your dataset and set the parameters to receive multiple automated data stories compiled in a report.
02

Complete Flexibility

Edit insights and customize layouts and visuals to match your reporting needs.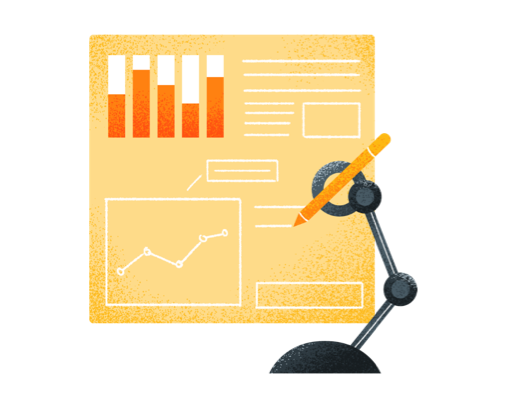 User-Friendly Interactive Dashboards
Create your very own dashboard with a drag and drop interface and pre-built analytical functions. Use drill-down capabilities and filters for in-depth analysis.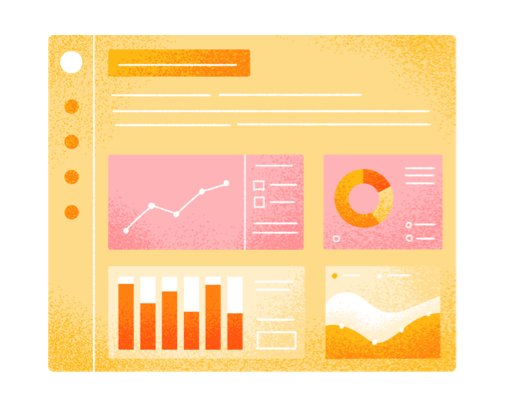 Collaborate, export and share in real time
Make remote work convenient and interactive by enabling your team to create and collaborate on reports within the same tool.
01
Get work done together no matter where you are by collaborating with your team in real time on the dashboard. Comment, assign, and tag your teammates to keep the discussions and progress going.
02
Export reports and insights into PowerPoint presentations, Word documents, PDFs, or short audio-video reports.
03
Share your reports with multiple recipients at scale over email.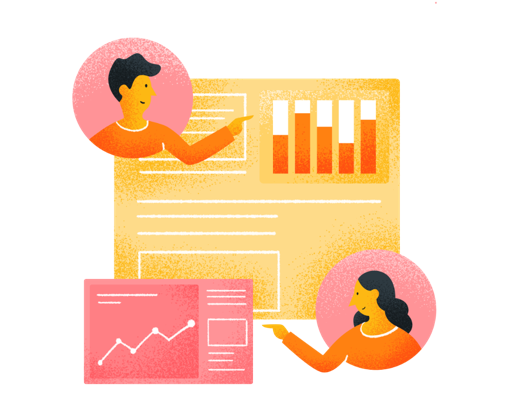 Enterprise-Ready

Features
Security
Your data is secure with Phrazor, both at-rest as well as in-transit. Phrazor follows industry approved data protection compliance standards for storing and processing data with state of the art encryption methods.
Unlimited Data Scale
Phrazor architecture is build for quick scaling as the size of your data increases or the number of concurrent users grow.
Identity & Authentication
We can quickly connect with your in-house Identity Management and SSO system (such as AD, LDAP etc) to easily import your organisational control over Phrazor application.

-->