Phrazor by vPhrase Awarded a New Patent for Innovation in Natural Language Generation and Artificial Intelligence
We are extremely excited to announce that we have been granted a patent for our innovative work in the field of Natural Language Generation and Artificial Intelligence. The Indian Patent Office, under the provisions of the Patents Act, 1970 has issued a patent for the invention of a system and method for generating dynamic visualizations and narrations on digital data.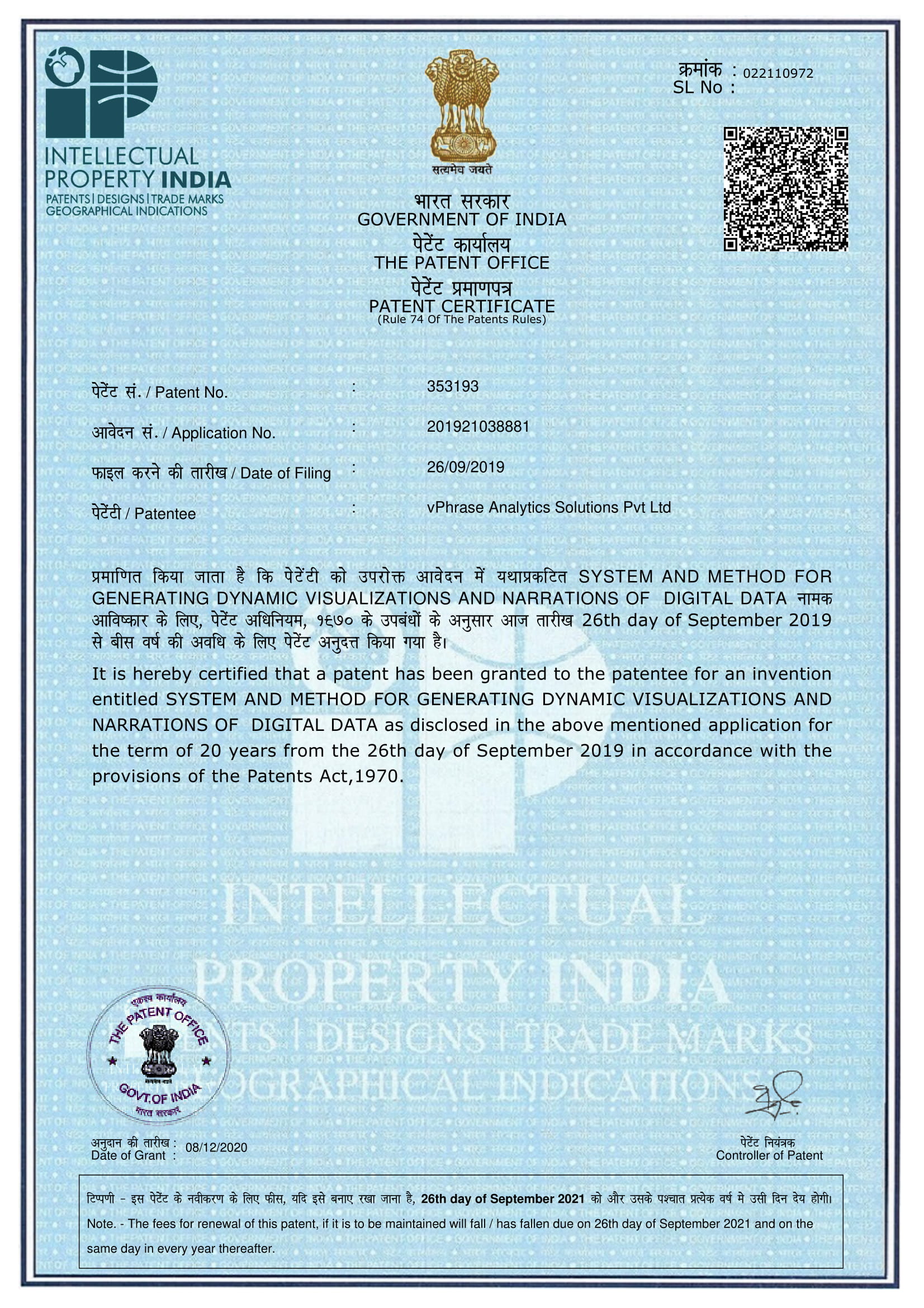 Phrazor- an
augmented analytics tool
by vPhrase is a one-stop-solution for enterprises across industries to easily analyze hefty amounts of data and gain deep insights from them in words. This patent will enhance Phrazor's capability of automatically finding relevant visualizations from data while weaving deep insightful data stories in real-time, and help data workers save millions of hours that are wasted in making sense of business data.
"We have always been passionate about solving complex real-world problems with new innovative technologies," said Neerav Parekh, founder and CEO of vPhrase. "With this new feather in the hat, we are a step closer to our mission to build a society where you don't need the expertise to understand data."
About vPhrase:
vPhrase Analytics Solutions Pvt. Ltd. is a global technology company offering AI-powered business intelligence, reporting automation and business analytics solutions using Machine learning and Natural Language Generation technology. With a strong client portfolio that encompasses businesses from across diverse sectors, the company empowers data-driven decision-making by summarizing complex business data into actionable insights and weaving stories around those insights.